Ear Band-It® ULTRA Premium Swimming Headband
ebi-ultra-shk-s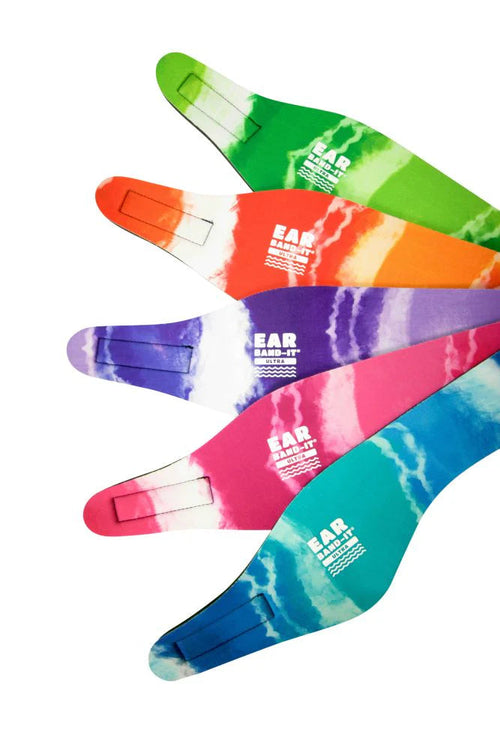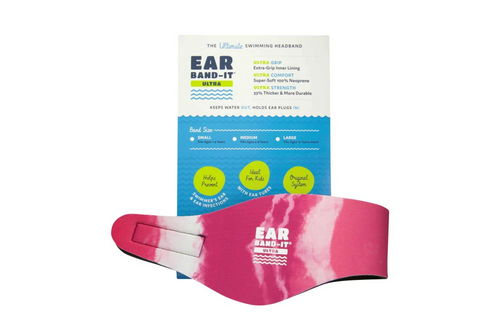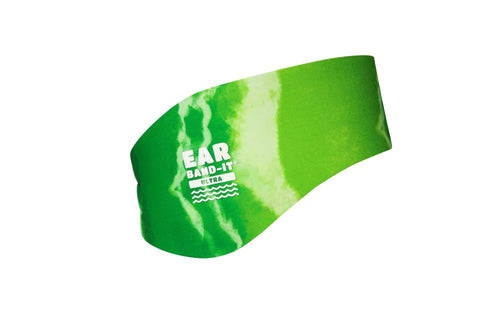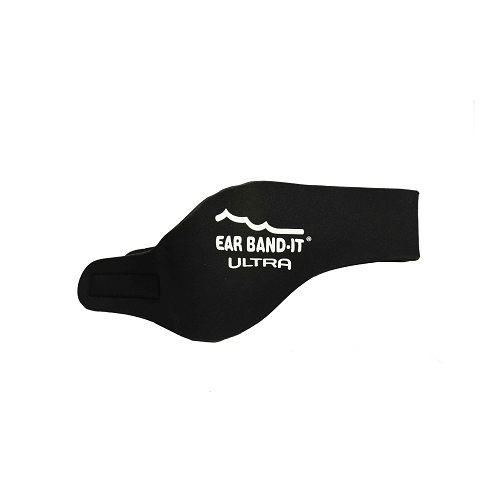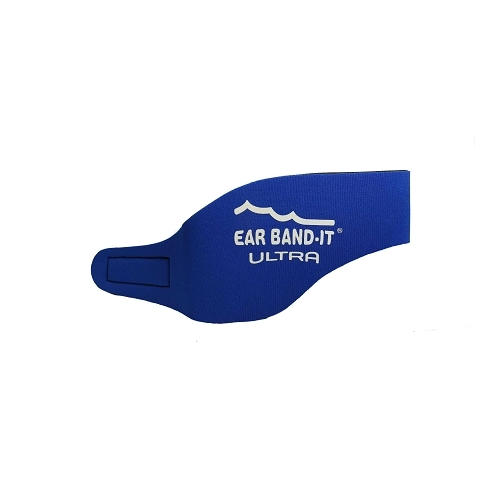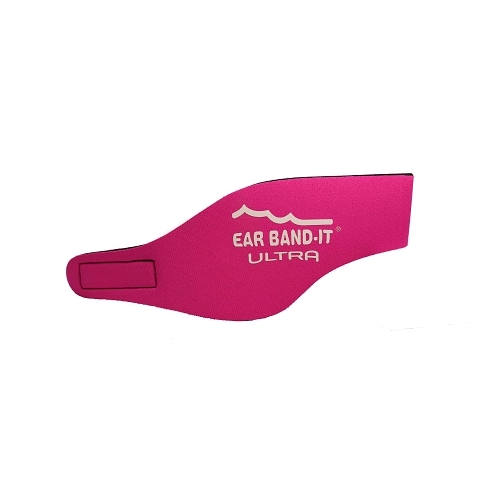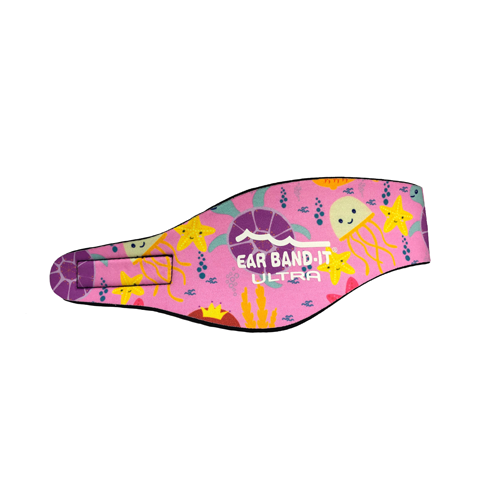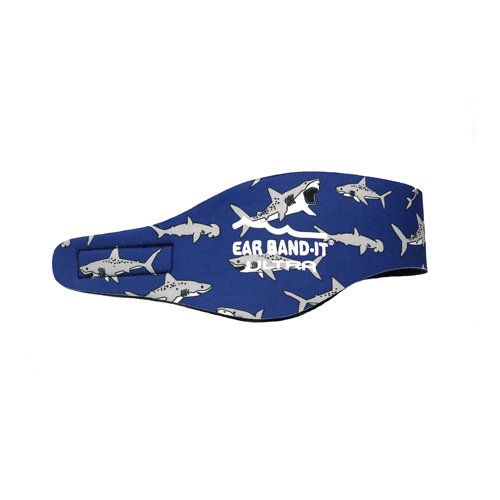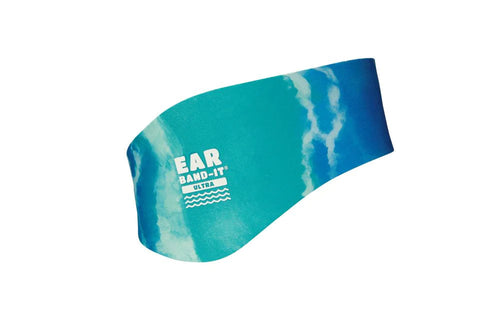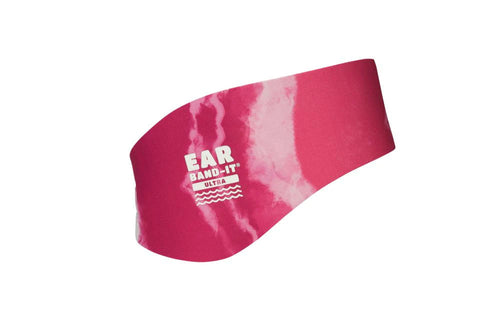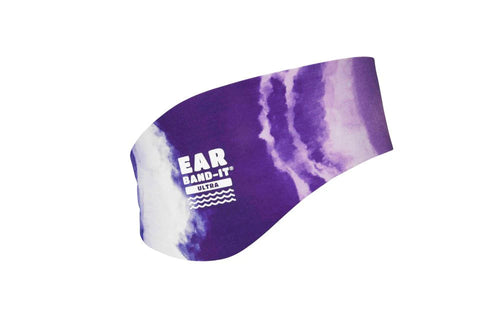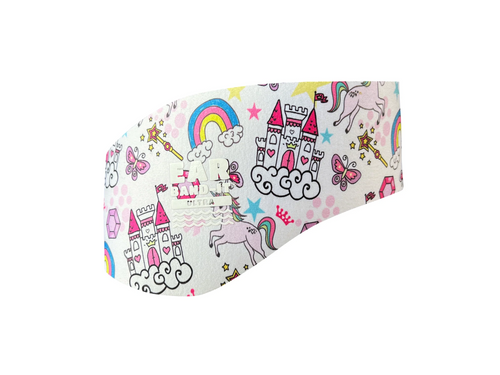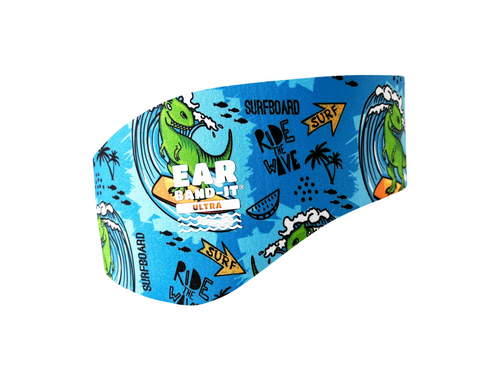 DESCRIPTION
Comes in three different sizes. See sizing chart for more details below.

Ear Band-It®, the original patented swimmer's headband is now more than 20 years old, and we are pleased to offer the new and improved Ear Band-It® Ultra which features thicker, stronger neoprene material with a wider form factor for a more secure fit. In addition, Ear Band-It® Ultra has a new Grip-Tek™ neoprene inner lining that further improves resistance to slippage and it is available in a choice of great new, vivid colors plus a couple of subdued colors for adults who prefer not to make a poolside fashion statement. Keeping your moldable water ear plugs in has never been easier than with the new Ear Band-It Ultra earplug retaining headband!
Ear Band-It® Ultra Features and Benefits:
Made of 4.0mm 100% neoprene instead of thinner, lower quality neoprene blends just 2.0mm-3.0mm thick. This gives the Ear Band-It® Ultra the strength and comfort you and your kids want.
Grip-Tek™ neoprene lining, a proprietary (patent pending) custom embossing on the inner side of the headband designed to provide extra grip to help prevent the band from slipping during even the most vigorous water activities.
A unique new shape with larger ear flaps for increased gripping power and better coverage of the ear.
Wider forehead area for added strength at this important stress point as well as increasing the area of skin contact for a more secure fit.
Colours: Blue, Hot Pink, Black, Neon Green, Neon Yellow, Neon Orange, Camo, Navy Sharks, Pink Sea Life.

NEW TIE DYE COLORS: Blue, Pink, Purple, Green, Orange.
The new and improved Ear Band-It® Ultra is the most durable, comfortable and secure fitting swimmer's ear band ever and amazingly, the price is still very reasonable. For those who prefer not to change, we still offer the Original Ear Band-It!
Notes on Usage:
Ear Band-It is designed to help keep moldable ear plugs in place during water activities. We recommend the use of Putty Buddies floating moldable silicone ear plugs with your Ear Band-it for the most secure water protection you can get.

Ear Band-Its must be used with ear plugs and will not prevent water in the ear when used without ear plugs! However, Ear Band-Its are a perfect solution for surfers to keep cold air and most of the cold water out of the ear while surfing to help prevent surfers ear while still letting you hear what is going on around you. Think of them as a wet suit for your ears.

See chart below for guidance in choosing the proper size Ear Band-It.
Total 5 star reviews: 49
Total 4 star reviews: 5
Total 3 star reviews: 3
Total 2 star reviews: 2
Total 1 star reviews: 2
90%
would recommend this product
Protection
Rated 4.5 on a scale of 1 to 5
Quality
Rated 4.8 on a scale of 1 to 5
Comfort
Rated 4.5 on a scale of 1 to 5
Sammy S.

Verified Buyer

Love!

It's so quick and easy to put on compared to a swimming cap. My daughter is so much happier, swims more confidently and no ear dramas.

Protection

Rated 5.0 on a scale of 1 to 5

Quality

Rated 5.0 on a scale of 1 to 5

Comfort

Rated 5.0 on a scale of 1 to 5

Kristy S.

Verified Buyer

Must have for grommets

My son has had grommets, chronic ear infections and multiple perforated ear drums for 3 1/3 yrs and this headband (with putty) is the first thing that has stopped water getting in his ears.

Thanks Ear Jobs 🫶🏼

Protection

Rated 5.0 on a scale of 1 to 5

Quality

Rated 5.0 on a scale of 1 to 5

Comfort

Rated 5.0 on a scale of 1 to 5

Kate A.

Verified Buyer

Happy with purchase

Works just as expected with putty buddies to protect my sons grommets

Protection

Rated 5.0 on a scale of 1 to 5

Quality

Rated 5.0 on a scale of 1 to 5

Comfort

Rated 5.0 on a scale of 1 to 5

Rena

Amazing!!

Amazing quality and amazing company!! My order came super quick, I ordered late Tuesday night and it was delivered Friday morning. Awesome compostable packaging as well! Super happy with my purchase and this company, could not recommend more

Protection

Rated 5.0 on a scale of 1 to 5

Quality

Rated 5.0 on a scale of 1 to 5

Comfort

Rated 5.0 on a scale of 1 to 5

Tracey T.

Verified Buyer

Ear Band-IT

Love this product - combined with the War Putty I can swim again. I have a perforated ear drum and because I cannot get water in my ear - I have been unable to swim. Research led me to these products and together I am back in the pool enjoying swimming as exercise again. I am so thankful!

Protection

Rated 5.0 on a scale of 1 to 5

Quality

Rated 5.0 on a scale of 1 to 5

Comfort

Rated 5.0 on a scale of 1 to 5
Reviews Loaded
Reviews Added